The #1 All-in-One Local Marketing Platform for Small Businesses
Leverage the tools you and your team rely on every day together in one platform to attract lifetime customers, grow revenue and broaden reach in your local market.
Take control of your online presence and how your unique story is shared across all channels
Gain visibility into which channels drive the best marketing ROI
Create content and engage customers with personalized messages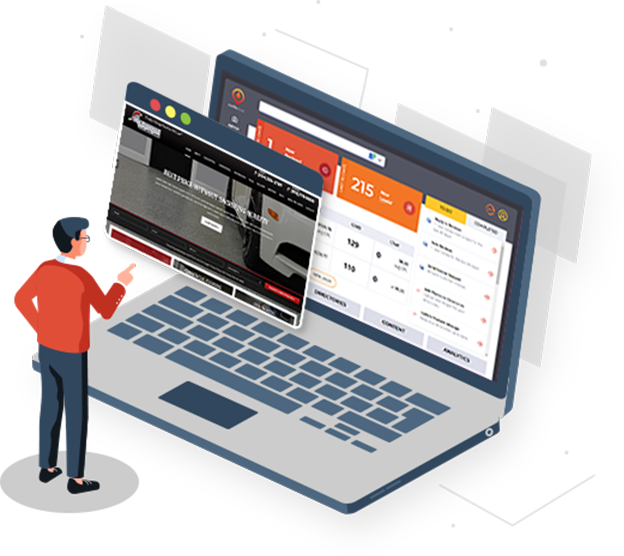 An all-in-one platform that puts you in control
Gain new insights like never before and know exactly where new customers are coming from, the activities that drove them to convert, and how much it cost you.
Become Local Marketing Superheroes!
By teaming up with Surefire Local, you and your team become members of the Surefire League of Local Marketing Pros and gain the following superpowers to grow your business!

X-Ray Vision
See your ROI at all times by knowing where new customers are coming from, activities that convert them, and how much it cost you.

Super Speed
Take action at lightning speed to pivot and invest more in the channels driving the highest quality customers.

Flight
Thrive and grow your business to new heights while reducing costs.

Extraordinary
Intelligence
Outsmart your competitors and gain unmatched insights backed by data that no one else can see.

Precognition
Gain knowledge from-been-there-done that experts who have seen the future and can guide you on what actions to take here and now to succeed.

Telepathy
Learn what your customers are thinking and saying about your business.

Invisibility
Monitor your competitors without them knowing and compare your success to theirs.

Healing
Retain and generate new business from your current customers so you don't have to rely solely on new customer acquisition.

Super Gadgets
No matter what the situation calls for, you have the right tools to overcome any obstacle.

Invulnerability
When you have ownership and control of your online presence and can maintain an active presence, there's nothing that can stop you.
Improve productivity across all teams
Consolidate all of the essential tools you rely on each day together in one place to reduce your marketing expenses and create visibility into what's been done, actively being worked on, and what still needs your attention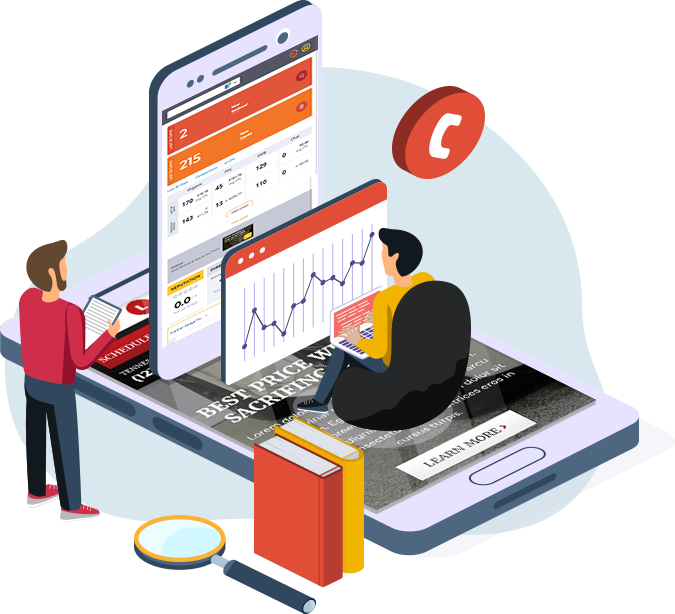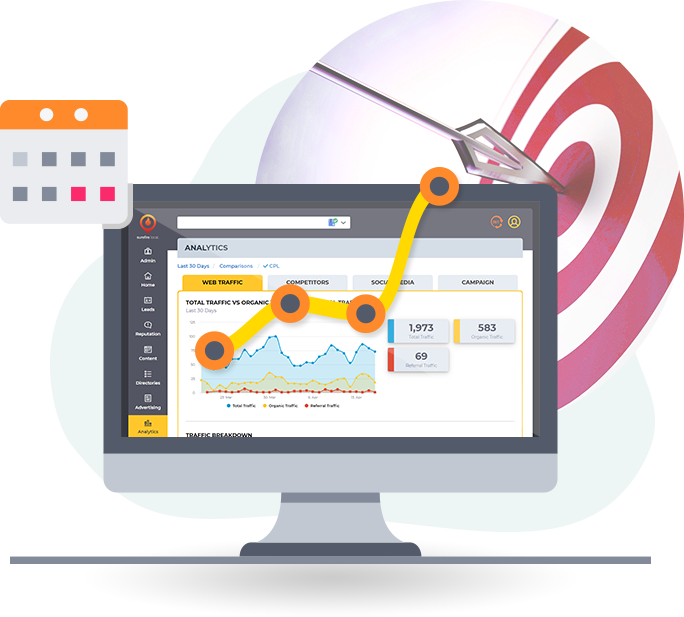 Create transparency of local marketing ROI
See the true ROI of your marketing and take action to pivot strategies to maximize results and reduce waste in your marketing spend.
Build emotional connections with your customers
Everything you can do with the platform, from email marketing and online advertising to website optimizations and content creation, helps you nurture and retain customers for life through personalized experiences.