Understanding Local Marketing Software
As a small business marketing to a local audience, you might feel like your work is not very quantifiable. That you don't have the same ability as large brands to automate routine marketing tasks, capture lead data or monitor customer activities to help tell what parts of your marketing strategy are working and what's not.
However, with local marketing software, your small business CAN access these tools, automation features, and analytic capabilities in new and cost-effective ways!
Competing in the online marketing race has become increasingly complex and expensive. Small, local businesses now have to go head-to-head against big brands with big advertising budgets.
However, research from Access Development shows that 90% of consumers make most of their purchases within 15 minutes of their home or work. This means that local businesses can hold their own quite well against online competitors on the local level — provided they're able to tap into their community market.
This is where local marketing software comes into play. It helps you engage people on the local level (i.e. potential customers in your service area or around your physical location).
With local marketing software solutions, you can easily implement marketing techniques, such as email marketing campaigns, social marketing, and online review management. It helps you to develop your local reputation, grow brand awareness, build an online presence, and increase foot traffic to your location.
What Types of Small Businesses Use Local Marketing Software?
Local marketing software is an incredible tool for any small business that cares about reaching customers within their local geographic area. For instance:
Independent retailers

Restaurants

Home service providers

HVAC Contractors

Roofing Contractors

Remodeling Contractors

Healthcare providers

Local franchise businesses
Using a local marketing platform allows you to better compete with national brands by implementing specific marketing strategies to engage new and potential customers related to your community.
By incorporating digital channels into your local marketing strategy, your business will see results that easily surpass what you could hope to accomplish with offline marketing alone.
What's the Difference Between Local Marketing Software and Other Marketing Software?
There is a wide range of different marketing products intended for different business models and industry needs. For instance, there are marketing software solutions that focus on large, multi-national corporations. There are marketing platforms designed for running an e-commerce business.
Local marketing software is specifically designed to help businesses effectively manage at least one of the basic elements of a local marketing campaign – for instance, listing management, local SEO, reputation management, paid search and social media advertising.
Learn more:
GETTING STARTED WITH YOUR LOCAL MARKETING STRATEGY
HOW A ONE-PERSON BUSINESS CAN MAKE TIME FOR LOCAL MARKETING
Selecting the Right Marketing Software for Your Local Business
So, what do you want to look for in local marketing software? Three points to keep in mind when examining different products are that:
You want to find a software solution that fits with your local marketing strategy.

You want to do your research and find a credible, trustworthy software provider.

You also want to look for local marketing software that integrates with the best of breed technology so that you're always on the leading edge.
In most cases, an all-in-one local marketing software platform will be the easiest and most effective solution. These products are designed to include all the key features you'll need to implement and manage a local marketing strategy.
For instance, standard features you'll find across all-in-one platforms are tools to manage business listings, improve local SEO, design local landing pages, and distribute content all from a single place. Full-service platforms might also include features for reputation management, paid search and social media marketing, in-store promotion capabilities, and local data analytics.
Another benefit of an all-in-one marketing solution is that the vendor does the heavy lifting of integrating new technology into the platform. They'll also be able to help you sync their software with your current system for a smooth adoption.
A more complicated alternative to all-in-one marketing software is to build up a network of standalone tools. This route is generally less efficient in terms of workflow and overall cost, but it's highly customizable. Just keep in mind that your team will have to make sure that each tool works with the rest of your system.
14 Types of Local Marketing Tools
Here are examples of the different types of standalone marketing software you might have to juggle to run your local marketing strategy:
1) Reputation Management Software
Reputation management software helps you cultivate your business's reputation by monitoring social media and third-party review sites. Most reputation management solutions also include a way to upload customer lists to send out feedback requests. This allows you to intercept and resolve negative user comments, as well as encourage happy customers to share a review online.
2) Citations Management Software
Citation management tools help you manage your business presence across hundreds of listings and review sites. It includes features that check for listing coverage, correct errors and remove duplicate listings. More advanced options include the ability to track traffic from directories to your website or store. So no matter where your local customers search — from a local business directory to Yelp — your business is present and easily recognizable.
3) Local SEO Software
Local SEO software assists you with increasing your website ranking on relevant local search terms. Generally, they include features such as automated keyword research across multiple search engines, and how your competitors are ranking in those same searches.
4) Content Marketing Software
Content marketing software is a tool that helps businesses develop, produce, and distribute branded content more effectively. It includes features such as editing tools and automated scheduling to painlessly share photos, articles, and videos across your own channels as well as third-party platforms on the internet. It also helps you track the engagement with different pieces of content so you can further optimize performance.
5) Email Marketing Software
Email marketing software helps you plan, execute and monitor email marketing campaigns. They generally include an email builder, scheduling features, and campaign templates to help keep your offerings top of mind. Other possible features include campaign automation and reporting tools to help you streamline operations and measure results.
6) Online Advertising Software
Online advertising software helps your business to more effectively run paid advertising on search engines like Google and Bing, Yelp, and social media networks like Facebook. Features include pre-optimized campaigns, keyword research, custom audience targeting, and tools to manage pay per click bids to prevent overspending.
7) Website Content Management Platform
With website content management software, you'll be able to create, manage, and modify content on a website without needing to know how to code. Features include website authoring, collaboration, and administration tools that help you create and manage website content. Website content management software also makes it easy to manage even more technical aspects — such as structuring web page metadata and storing images or adding third-party add-ons.
8) SMS Text Messaging Software
Short message service (SMS) marketing may seem complicated but can be an important channel for reaching customers in your local market. SMS marketing software lets you send prospective and existing customers reminders, promotions, and coupons via text message. It features tools to help you send mass texts, schedule messages, and organize customers into more specialized subgroups (for instance, people who are members of your reward program).
9) Live Chat Software
You can use live chat software to interact with website visitors as they're exploring content or researching products. A top feature you want for live chat software is the ability to integrate with your CRM database. This will allow you to aggregate and analyze visitor contact data and chat transcripts. This information can be used to improve performance across sales, marketing, and customer service teams, helping you to successfully turn more leads into customers.
10) Customer Relationship Management Software
Customer relationship management (CRM) software captures a client's interactions with your business and automatically surfaces the information you need to better engage with them. It will have tools that give you the ability to easily record and update a customer's contact information and personal communication preferences. Another top feature is where the CRM can automatically pull in other relevant information, such as recent news about the company's activity, or their purchase history with your business.
11) Social Media Software
Social media software helps your business keep up with the seemingly endless stream of information from social media platforms. You can use social media software to manage multiple social media pages, automate posts, and aggregate all of your social media engagements and mentions into a single place so that you won't overlook anything. Social media software also includes listening technologies and analytics to understand how people view your brand to improve your marketing processes.
12) Project Management Platform
You can use project management software to make project delivery more efficient. It helps your team to juggle deadlines, make better use of resources, and coordinate interdependent assignments. Common features include tools for goal creation, setting deadlines, project reminders, team-based communication channels, and resource tracking. Using a project management system, you can help your team members stay focused on producing results
13) Event Management Software
Event management software helps you automate the process of planning, marketing, organizing, and analyzing professional or promotional events. Features to look for include event registration, session management, ticketing and bar code scanning, badge printing, guest list management, and venue management. Often this type of software also includes tools for conducting real-time surveys and polls to engage the audience, as well as gathering customer feedback to improve future events.
14) Public Relations Software
Public relations (PR) software solutions make getting in touch with the right people easier. PR software allows you to easily manage your public relations efforts with features like automated contact management, press release tools, and message distribution. Moreover, with options like audience engagement analytics and media monitoring, PR software gives you data to quantify and measure your efforts.
If you only plan to market on one or two channels or have extremely specific requirements, you might get away with a more piecemeal approach towards marketing software. However, if you want to grow a comprehensive local marketing strategy, an all-in-one platform will generally be a better investment.
Learn more:
ULTIMATE GUIDE TO DIGITAL MARKETING & HOW TO MAGNIFY YOUR DIGITAL PRESENCE [VIDEO]
SUREFIRE LOCAL LAUNCHES NEW, ALL-IN-ONE LOCAL MARKETING PLATFORM
Use Local Marketing Software to Track Key Metrics
To ensure that you're getting the most out of your local marketing platform, you need to identify the metrics and key performance indicators (KPIs) that matter most to your business.
These metrics are what allow you to keep your marketing budget on-track. They're how you measure the effectiveness of your current marketing campaign and optimize future local marketing efforts.
However, not all data is created equal. It's easy to get led astray by vanity metrics — things that look good on paper, but don't tie to meaningful business results.
11 Recommended KPI's and Metrics to Track
Here are eleven of the most important metrics that your local marketing software should be tracking:
1) Leads — This metric is critical because leads are the lifeblood of your business. Identify which kinds of leads are most valuable for your business and make sure you're correctly tracking them in your local marketing software. With good tracking in place, you can spot spikes and dips in lead generation and compare this with your marketing activity. This allows you to identify possible slowdowns and respond appropriately to get back on track – without waiting for your sales to take a hit.
2) Online reviews — Online reviews are an important tool for creating a sense of trust and confidence in customers. Monitor your overall volume of reviews, how many you're receiving each week, and on what channels. Reviews also provide you with important intelligence about your brand and your reputation in the local community. By analyzing review content, you can see – from the customer's perspective – what you're doing well and what areas could use improvement.
3) Business listing accuracy — Citation accuracy is a KPI that ensures that your business information appears consistently on listings across the web. Monitor your total number of citations, local market coverage, identify and fix errors and duplicates, and track traffic from directories to your website or store.
4) Average star rating — Like online reviews, your star rating is a form of social proof and it's important to track. Customers use average star ratings to quickly determine the quality of a business and if they're worth a visit – particularly for service-oriented businesses, such as restaurants.
5) Search rankings and keywords — Another important KPI to know is your keyword rankings in target areas and across major search engines. This helps you understand your local search performance and is critical to evaluating your local marketing campaigns.
6) Conversion rates — This metric measures the effectiveness of your conversion process – of how well you transform your leads into sales. It is imperative to track your overall conversion rate from start to finish, to understand the performance of your entire customer journey. Additionally, you'll want to measure the conversion rate for each step of the journey (known as "micro-conversions") so that you can identify any problem areas.
7) Customer acquisition cost — This is the amount you need to spend to successfully sell your products/services to a customer. To be clear, your customer acquisition cost is not the same thing as your cost per conversion. A conversion is a step in your customer journey. It could be anything from signing up for a newsletter to scheduling a home consultation. Your cost per conversion is great for answering a question like, "What does it cost to get this phone lead?" Meanwhile, cost per acquisition answers "How many phone leads do I need, on average, to make a sale?"
8) Lifetime value of a customer — This metric shows the average amount of money your customers will spend on your business over the entire life of your relationship. It's a key metric for customer experience-oriented businesses. Your customer lifetime value tells you how well you're resonating with your audience. For instance, an increased lifetime value shows that you're making a good impression on your existing customers. They're happy with your products or services and will continue buying more from your business.
9) Monthly Recurring Revenue (MRR) — This is probably the most important metric for a subscription business, where you have recurring revenue instead of one-off sales. MRR measures the predictable and recurring revenue components of your subscription business — typically excluding one-time and variable fees.
10) Annual revenue — If you don't generate revenue, you're not going to stay in business very long. It's important that you make sure you have proper tracking set up so that you can correctly attribute each sale back to the marketing activity that generated the lead. This allows you to have a more comprehensive understanding of how your sales and marketing are working together to drive revenue for your business.
11) Return on investment (ROI) — This shows how your marketing impacts your bottom line. It's also a good way to determine which channels and activities you should allocate your marketing budget towards. Keep in mind that it's rarely a single marketing interaction that leads to a sale. Rather, it's a person's overall experience with your brand over time — from seeing your post on social media to finding your website during a search to reading your online reviews — that wins you a customer. For this reason, it can be a challenge to calculate marketing ROI, since the money you spend today might not bring a return until a year later.
Must-Have Integrations for Any Local Marketing Software
Integrating different tools and services is what helps you create the digital infrastructure you need to manage every aspect of your business – from marketing to bookkeeping.
The ability to integrate software systems with your existing CRM in a critical part of choosing local marketing software. Can a vendor easily connect to your system APIs, or would it require a more expensive custom solution?
Here are the key integrations your local marketing software should support:
Yext

Google Analytics

Google My Business

Google Ads

Google Search Console

Facebook Ads

Yelp

Live Chat services

Accounting services like Quickbooks

Salesforce

Phone tracking services

WordPress
How Much Does Local Marketing Software Cost?
Local marketing software can be a sizable investment for your business. There's the price of the product itself, plus the time and resources spent learning and implementing the software.
However, according to studies, a majority of businesses feel that implementing marketing automation software is worth the cost. For instance, VB Insight found that 10% of users thought marketing automation software was inexpensive, 47% fairly priced, 22% pricey but worth it. In fact, only 11% of users thought that implementing marking software was too expensive.
Here are some things to look at and weigh when it comes to evaluating the cost of local marketing software for your business:
Pricing tiers/Plans — Does the vendor offer a variety of plans for different business needs? For instance, do they use pricing tiers for small business, medium business, and enterprise-level organizations? What will it cost to customize the software with applications not included in a specific plan?
Expected ROI — Can the vendor provide any data or case studies showing the effectiveness of their product? Does the expected value you'll gain by using the platform outweigh the cost of using it?
Payback period — How long would you need to use the software, based on the expected ROI, to pay back the purchase? Also, if required to sign one, what is the length of the contact? You don't want to be trapped in a long-term agreement if you discover that the software is missing a fundamental feature you need for your business.
Total cost of ownership — What are the fees and costs associated with onboarding, training, and implementation? What about continued support after the initial installation? What will be the cost of future upgrades? Also, does the software use any third-party add-ons that will add to your total cost?
8 Practical Ways Small Businesses Use Local Marketing Software
Local marketing software makes it easier for a small business like you to overcome common marketing challenges. With the right tools, you can:
Ensure your business is found everywhere by connecting and maintaining accurate business listings across the web.

Stand out to customers by maintaining a strong online reputation. Easily manage your online reviews in one place, allowing you to get found first by generating more reviews and handling negative reviews quickly.

Easily capture and manage leads in one place. Make it easier to know where your customers are in the buying cycle to increase your business's ability to win and convert leads.

Painlessly generate, schedule and distribute content such as photos, articles, tips and videos directly to Google, your blog, and social networks.

Advertise on search engines like Google and Bing, Yelp, and social media networks like Facebook to target your potential customers.

Maintain your web presence through a robust suite of analytics spanning website traffic, advertising programs, call tracking, social media monitoring, share of voice, competitive benchmarking and more.

Conveniently store and manage your images and other media to enhance your online presence and attract customers with engaging visual content.

Engage and attract repeat customers through effortless email marketing that keeps your business offerings top of mind.
Learn more:
TOP 11 LOCAL MARKETING CHALLENGES SMALL BUSINESSES FACE (AND HOW TO OVERCOME THEM)
OVERDEPENDENT ON REFERRALS? 12 SUREFIRE WAYS TO GET QUALITY LEADS
How Do You Convince "Company Buy-in" to Adopt Local Marketing Software?
Adopting a new software platform can be a big deal for your business. Here are some things you can do to help the rest of your organization understand the value of local marketing software, increase buy-in, and prepare for the transition.
State the Benefits of Using Local Marketing Software Within Your Business
Save time and get more efficient — Automating routine marketing tasks saves time and makes sure that things are done efficiently. It means that you all will be able to focus on higher-level tasks that require a human touch, such as strategy or client engagement.
Get more visible on Google and get more traffic — Local marketing software ensures that your business has accurate online listings, which also helps improve search engine rankings. You're able to automate listing distribution and update your business information across the web from one centralized platform.
Get more quality leads — With local marketing software, you're able to coordinate multiple digital channels to drive more local leads for your business. With built-in tools for geotargeting and tracking, local marketing software allows you to collect lead source data to understand where your potential customers are coming from.
Get more new customers — Local marketing software provides the tools you need to engage with customers and make your local marketing efforts more successful. Real-time notifications about incoming leads help respond immediately and win the job. Features like an automated email drip campaign help you nurture these leads and capture relevant information so that you can build a relationship, turning them into loyal customers.
Get more 5-star reviews and improve reputation — Using local marketing software, you can automate the process of sending out feedback requests immediately after the job is completed. Satisfied customers receive a review request to help build your online reputation. If someone is less than satisfied, you'll be notified so that you're able to address the issue – before they post on a third-party review site.
Grow your company — Local marketing software makes your marketing efforts more efficient. It improves workflow and enables smoother transitions from marketing to sales, for a higher lead-to-close rate. By developing your local organic digital presence across different channels, you don't have to rely as heavily on paid advertising. By automating repetitive, time-consuming tasks, you're able to focus on higher-level strategy to grow your business.
Make Adoption Easy
As with any new technology, getting your team familiar with your local marketing software is key.
One of the most common reasons companies fail to adopt new marketing technology is that they don't use it enough. Employees aren't properly educated about how to use it and the tool remains at the periphery, instead of being at the heart of their marketing strategy.
To overcome this adoption problem, look for training resources like tutorials and webinars that can be shared across teams. And deliberately create new workflows that take advantage of the platform's features.
The vendor should also be able to help with onboarding by creatively engaging your team and helping them become comfortable in the environment.
The more your team understands how to use the different tools, the more exposure they have to the capabilities the platform provides, the more excited they'll be to use it.
Make Sure You Have Access to 24/7 Support
A quality software provider will provide ongoing support for your team. They'll help you learn how to use the platform's tools effectively to improve client engagement.
Your software provider should be a marketing partner, helping you find the best way to use their product to achieve your local marketing goals. This means keeping you abreast of new developments, not only with the software but also in the marketing world.
Learn more:
WHAT DOES GETTING STARTED WITH THE SUREFIRE LOCAL MARKETING PLATFORM LOOK LIKE?
Other Considerations When Evaluating Local Marketing Software
Other points to think about when choosing a local marketing software platform include:
Accessibility — Can you access your local marketing software, regardless if you are in the office or the field? Does it offer a consistent experience across different web browsers? Does it smoothly operate on desktop, mobile app, and offline?
Look & Feel of the software — Is the software easy and fun to use? Can you get what you need quickly? The user experience of your local marketing software will influence its adoption by your business. It also affects how quickly new team members can be onboarded.
Customizability/Flexibility — Can you structure and customize your local marketing software to fit your workflows? Can it be easily integrated with your existing tools and programs? You don't want a platform that requires a complete overhaul of your existing digital infrastructure.
Transparency – Is the vendor upfront about all the costs associated with their software? Do you have the tools to judge if their platform improves your local marketing strategy efforts? Do they deliver the performance and support they promised in their pitch?
Learn more:
10 LOCAL BUSINESS OWNER FRUSTRATIONS WITH MARKETING AGENCIES
3 SUREFIRE LOCAL FEATURES THAT BOOST TRANSPARENCY WITH YOUR MARKETING AGENCY
Why Should Your Small Business Invest in Local Marketing Software?
The nature of marketing is rapidly changing with technological innovation. Relying on offline tactics like word-of-mouth referrals or business flyers simply isn't enough to keep your business healthy. In an increasingly digital-first society, you must be online to be visible — even in your local community.
While you can try a piecemeal approach using standalone tools, an integrated, all-in-one marketing platform is the most effective, user-friendly solution. It will let your small business meet the following challenges of 21st-century digital marketing:
Voice Search
As of 2020, over 50% of people are searching using Voice Search on Amazon Alexa or Google Home or Apple Siri. Your business website content and online directory listings must be optimized so Voice Search results are accurate for your business. An all-in-one local marketing platform can help you manage this.
Offsite Engagement
73% of the engagement for your brand happens on sites other than your website. Your business listings on Facebook, Google My Business, Yelp, and 70+ other directories must be consistent. Also, your business needs a way to easily respond to customer reviews across these sites and a process to consistently request new reviews. With an all-in-one local marketing platform, you can update all your listings, respond to and request reviews!
Online Reviews and Word of Mouth
84% of people trust online reviews as much as personal recommendations. Even people who get referred word-of-mouth will still research your business online and read your reviews.
Your business needs a way of easily managing customer reviews across the web and a process for requesting reviews from happy customers. With an all-in-one local marketing platform, you can respond to and request reviews!
Google Ranking Signals
Google indicates there are five key ranking signals that businesses have to address to get found on Google search: Recency, Relevance, Proximity, Prominence, and Availability. With a local marketing platform, you can easily manage your content, post relevant geo-localized content, ensure your Google My Business hours and address are accurate and respond to reviews to boost your rankings.
Learn more:
YOUR QUESTIONS ON VOICE SEARCH, ANSWERED
5 RANKING FACTORS THAT GOOGLE USES TO ANSWER QUESTIONS IN SEARCH
Next Steps & Request a Demo
Create a list of your needs — Decide what software features your business absolutely need (as well as a wish list for things you want, if your budget allows). These could include lead generation, audience segmentation, minimal time campaign creation, automated scheduling, specific platform integration, and reporting and analytics.

Research options and read reviews — Finding a reputable vendor could save you a lot of time and uncertainty. Ask around. Visit forums and user groups and listen to what they have to say about the software and their relationship with the vendor. Read through both the positive and negative customer reviews to get a sense of the benefits and possible sticking points.

Sign up for demos — This is an opportunity to test if the software is as good as advertised and if it will meet your business marketing needs. Also, it gives you a sense of how effective the vendor's onboarding process will be, what kind of training they provide, and understand how easily the platform will integrate into your current workflow.

Make a decision — After you have some first-hand experience with the software, you can narrow your choices down the top options that would work best for your business. Compare the different features, what types of services the vendor prioritizes if they offer any discounts or bonuses, and how your overall experience dealing with them has been like. From there, make your final choice and move forward with implementation.
Request Your Free Demo
Surefire Local provides local marketing software for small businesses, helping them attract customers, grow profits, and maximize efficiency.
Since our establishment in 2011, we have helped over 3,000 local, small companies plan and implement effective digital marketing strategies.
With the Surefire Local Marketing Platform, you're given the operating system to manage and control your entire digital presence from a single platform — website, ratings and reviews, online directory listings, content, Google Ads, social media, analytics, and more.
Surefire Local helps you execute hyper-local digital marketing and determine the effectiveness of your activities with transparent ROI reporting.
Get started today by requesting your free demonstration!

What's New?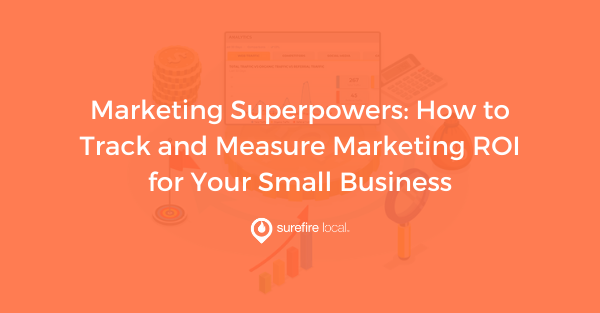 One of the most important parts of running a digital [...]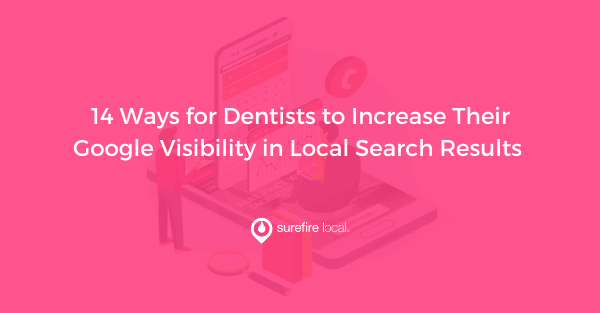 Did you know that fewer than 0.78% of all searchers [...]
As a local business, if you want to reach consumers [...]
Understanding Local Marketing Software
Selecting the Right Marketing Software...
Use Local Marketing Software to...
Must-Have Integrations for Any Local...
How Much Does Local Marketing...
8 Practical Ways Small Businesses...
How Do You Convince "Company...
Other Considerations When Evaluating Local...
Why Should Your Small Business...
Next Steps & Request a...